Holiday Coverage Roundup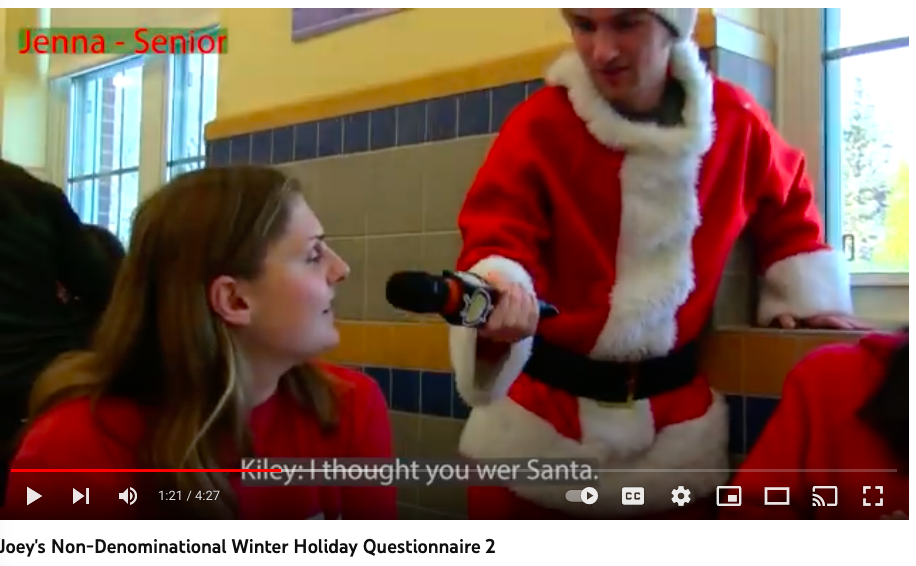 5 Things is off this week, but we couldn't let the work Massachusetts student journalists have done in the week before the break go unnoticed.
A lot of publications and broadcasts went above and beyond with holiday coverage: 
Triton's VTV and Wakefield's WMHSTV  produced holiday episodes
Somerset Berkley's The Breeze published a series of stories about holidays from different cultures
The Grinch Who Stole Winter Break 22 from Franklin High's Panther TV
Check out this holiday video from The Nobleman at  Noble and Greenough 
Barnstable's BHS Insight ran a March Madness-style holiday song contest on their Instagram site
Masconomet's Morning Update holiday edition
Franklin High's Pantherbook with a holiday movie quiz
The Phillipian covered the school's Ugly Sweater Party
From Norwood High School's NHSTV, Joey's Non-Denominational Holiday Questionnaire
Southeastern Regional's Holiday Card
It's Christmas by Marcus Austin from Springfield Central's Studio 86
A couple of year-end Top Five lists: 
Top Five Places to Go on Winter Break from Algonquin Regional's The Harbinger
The Gloucester High Gilnetter's Top 5 Albums of 2022
A bunch of you published in the week before break: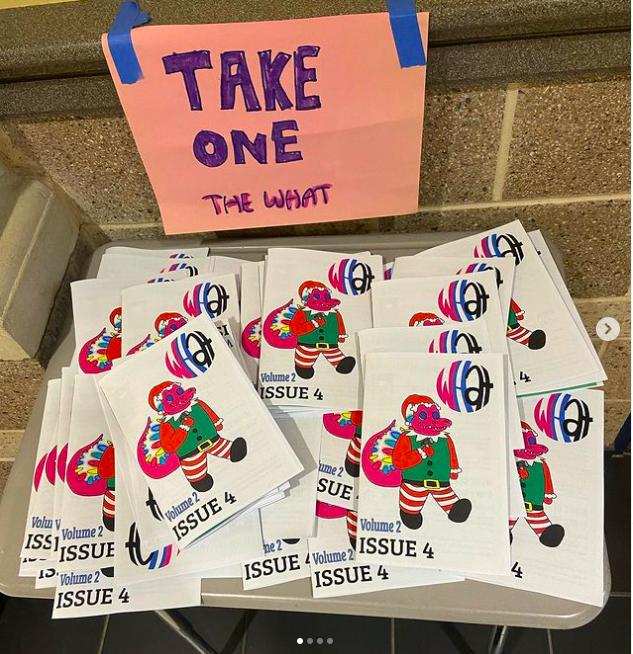 The WHat – Whitman-Hanson's magazine — published their fourth issue ever.
The Billerica Beat with a new issue.
The Stang Script from Bishop Stang uploaded new pieces before the holiday break. 
Boston Latin Academy's Dragon Tales put out their winter issue.
And The Window Seat, Acton-Boxborough's literary magazine published its Fall/Winter issue. 
And a few random nuggets: 
Wayland High School had an ugly racist graffiti incident before break, and WSPN's coverage was excellent, with stories on their web site and their Insta.
PBS's Student Reporting Labs named Johann Rodriguez Viera from Holbrook and Alexa D'Amato of Masconomet as two of its 20 Under 20 — Up-and-Coming Storytellers this week.
And lastly — less than two months for seniors to get their portfolios together for the All-State and Journalist of the Year contest. Application is here, and more info here.