How are Mass. student journalists covering incidents of hate speech in their schools?
Sascha Wolf-Sorokin, Lauren Mahoney and Izzy Gonzalez produced this video for Brookline High School's The Sagamore
Student journalists across Massachusetts have found themselves covering incidents of hate speech this year. Here's a roundup of some of their work:
Sarah Jane O'Connor of The Deerfield Scroll wrote this piece about racist graffiti found on her school's campus in Frebruary. Editors paired it with this editorial, "Student Action: Let's Be Proactive," on the campus climate.
The Wayland Student Press produced the video "WHS Teachers Respond to Racist Graffiti" about graffiti that defaced a hallway presentation designed to celebrate METCO's 50th anniversary. This story gives more detail about the incident.
Ella Kitterman and Chloe McKim Jepsen wrote this story (paired with the video at the top of this page) for Brookline's The Sagamore about community reaction to a series of racist videos that had circulated among students.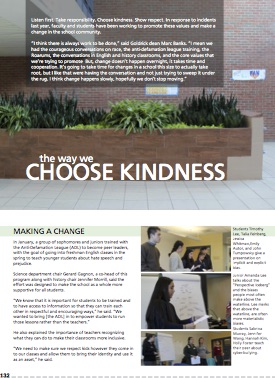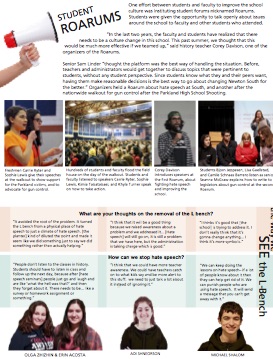 In Hudson, Dakota Antelman wrote a story titled "HHS Administration and Faculty Address Rise in Student Hate Speech." for The Big Red.
The South Hadley Spotlight wrote this short staff story after a racist, homophobic video circulated among its student body.
Boston College High School's Nick Fahy covered a student walkout over race issues for his school's newspaper, The Eagle.
Cecilia Barron and Isabelle Agee-Jacobson wrote this story for the Cambridge Rindge and Latin Register Forum about a student video addressing microaggressions that caused some discussion at their school.
The Phillipian featured this first person column last fall from Keely Aouga about being a person of color on the predominantly white Phillips Academy campus.
In Walpole, the Town Committee passed a resolution in the fall in response to last summer's protests in Charlottesville, and Jessica Ferguson of The Rebellion wrote this story about it.
This is by no means a complete list. If you have a link you'd like included, just email it to Executive Director Brian Baron at [email protected].