Story of the Year: Newspaper Feature — Best of the Massachusetts High School Press 2017-2018
Judge's comments:
The entries presented a bell curve of quality. The vast majority were perfectly fine features, but few stood out as really diving into a topic, searching for something unique to the school or community, or finding something more than just standard coverage.

Vaping was the most popular topic by a huge margin. Great to see everyone writing about what's new and relevant. The articles were generally quite similar. Figure out a way to set yourself apart from the stock coverage

with every article.

Too many articles started with background information, rather than an interesting hook or local angle.

Several articles were solid but for one key problem: only one source quoted. When doing what is essentially a profile, you must interview other than the subject as well, in order to get the full picture.

A few entries were columns, not features, because they were about the writer's life and/or experiences, written in first person.

If you include images with your article (and you should), make sure every photo has a caption and a credit.
1. Dakota Antelman
"Hurt by Heroin Crisis: Addicts and Families Tell Their Stories" 
The Big Red, Hudson High School
Amy Vessels, adviser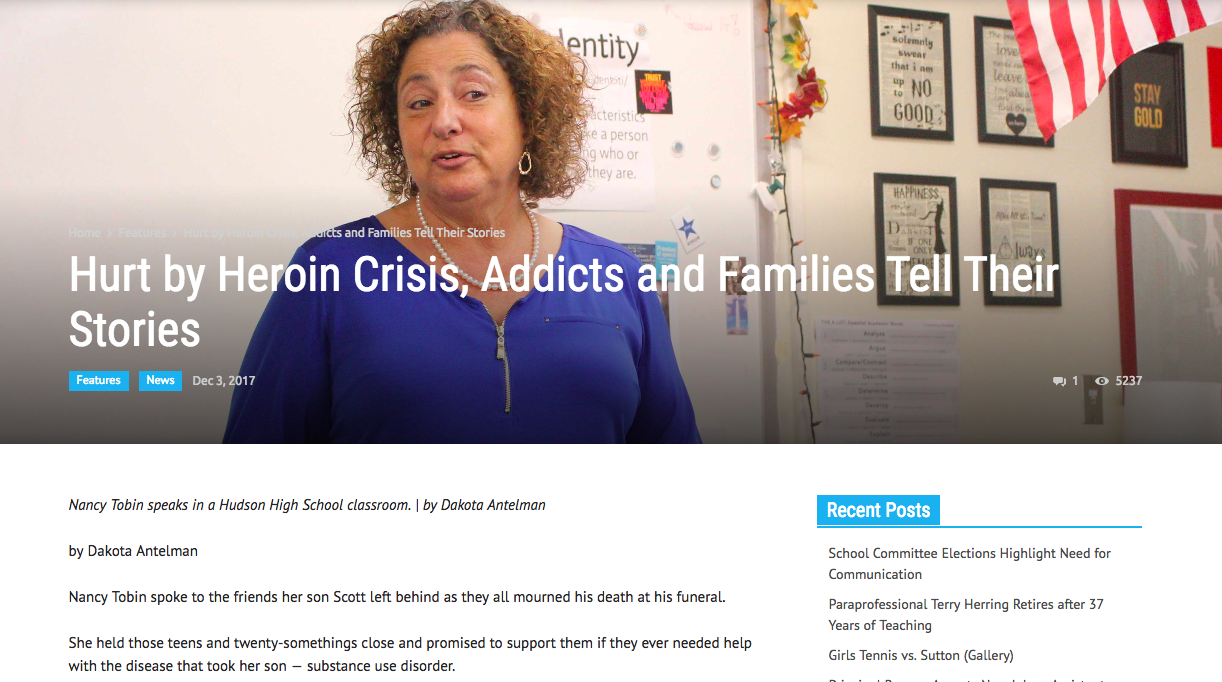 2. Lindsey Sullivan, Callie Ross, and Jessica Ferguson
"The Buzz About Vape: School Leaders and Students Weigh In On Increasing Use of Vaporizers" 
The Rebellion, Walpole High School
Conor Cashman, adviser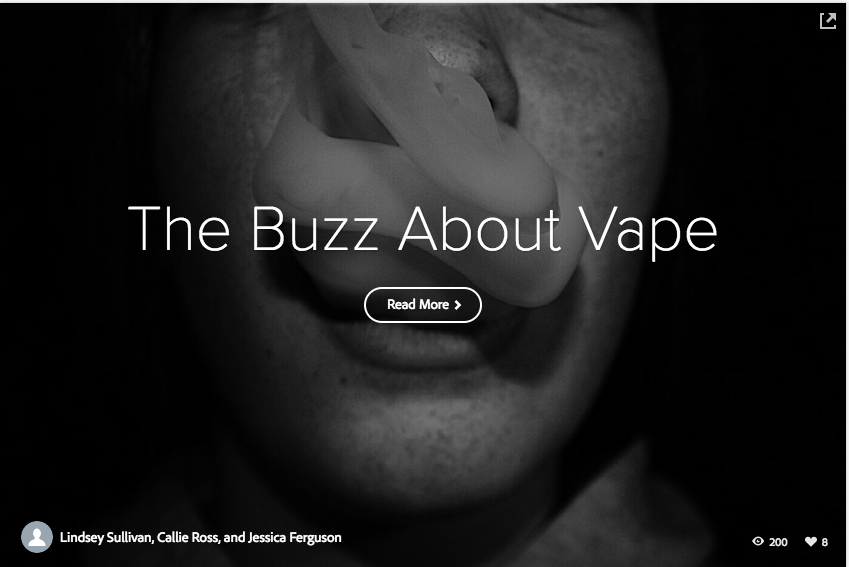 3. Jackie Perelman
"Breaking Boundaries: Male-bodied students use makeup to push against societal norms"
The Sagamore, Brookline High School
Lindsay Wise and Marcella Anderson, advisers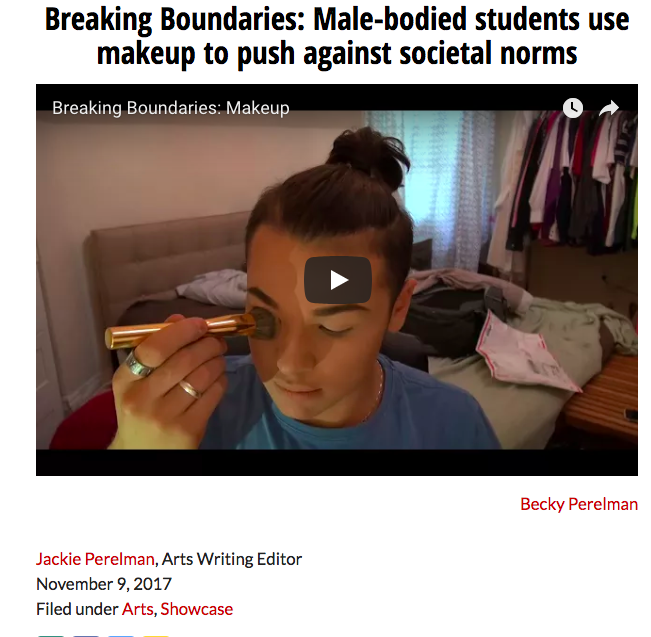 4. Paige Morse
"Unprotected: Faculty, students reflect on current sex-ed curriculum"
The Harbinger, Algonquin Regional High School
Lindsay Coppens, adviser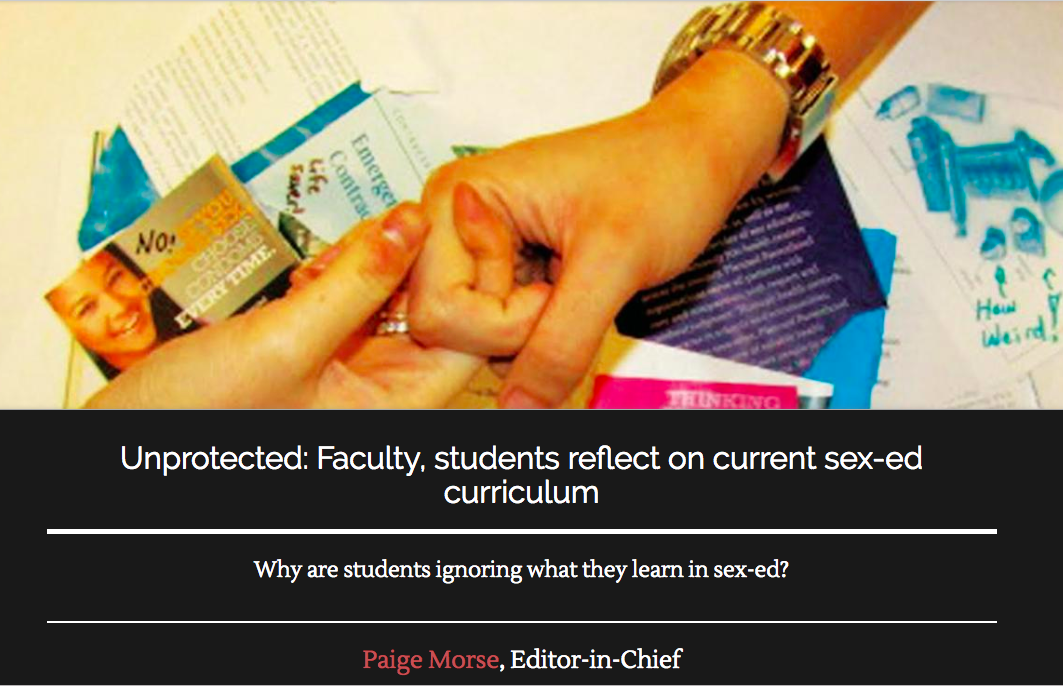 5. (tie) Gabrielle Daley
"Teen Becomes An Inspiration To All" 
The Terrier Times, West Springfield High School
Melaina Corduff, adviser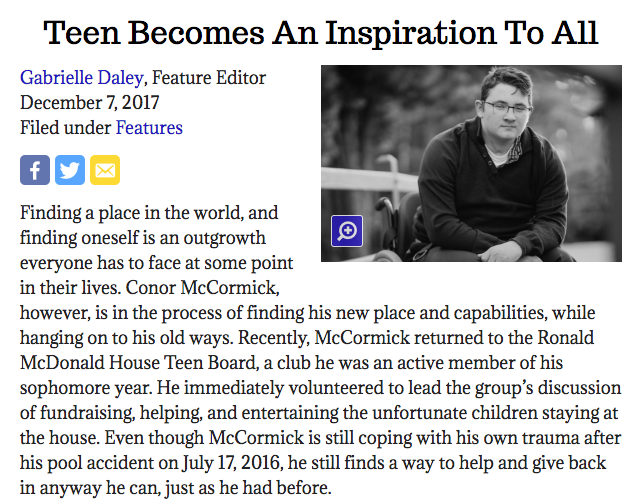 5. (tie) Tara Gordon, Callie Ross, and Lindsey Sullivan
"A Wake-up Call: Addressing Teenage Cellphone Addiction" 
The Rebellion, Walpole High School
Conor Cashman, adviser