Design of the Year: Yearbook Spread — Best of the Massachusetts High School Press 2017-2018
1. Bella Hamilton, Isabella Xie, Jake Lawton, and Jemini Jean-Louis
Regulus, Newton South High School
Brian Baron, adviser
Judge's comments: Genius idea for a spread reflecting both students' and teachers' point of view. Honest on both sides. Above and beyond what is normally found in any Yearbook I have ever seen!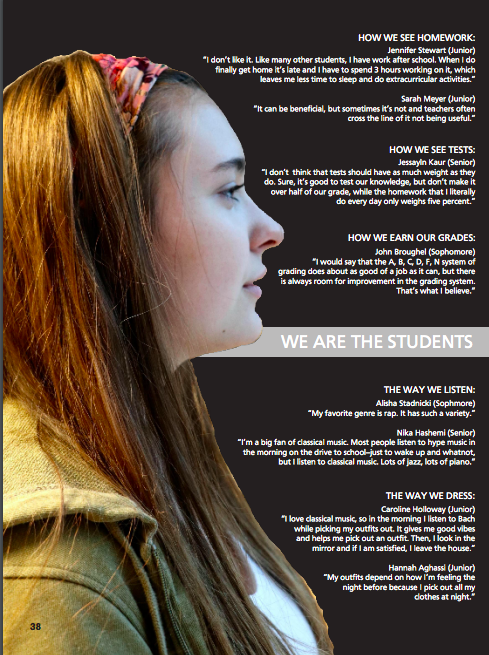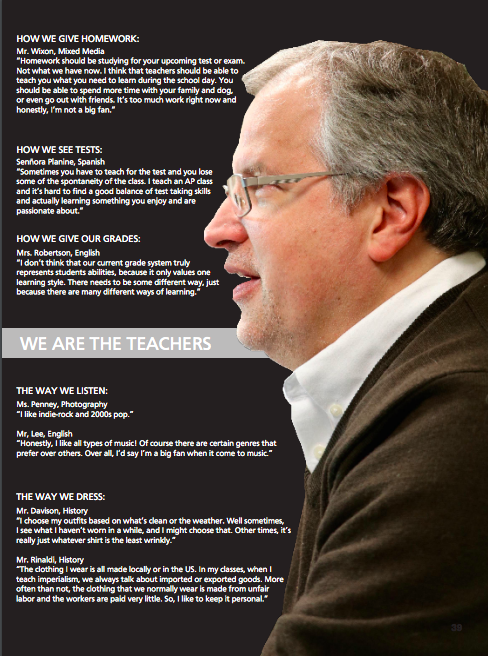 2. Kaitlyn Costa and Kathryn Kenney
Fairhaven High School
Christine Neville, adviser
Judge's comments:  Love that you found a way to incorporate so many students' artwork. Large enough images of each piece to get a feeling for the work, but small enough to give each artist two pieces.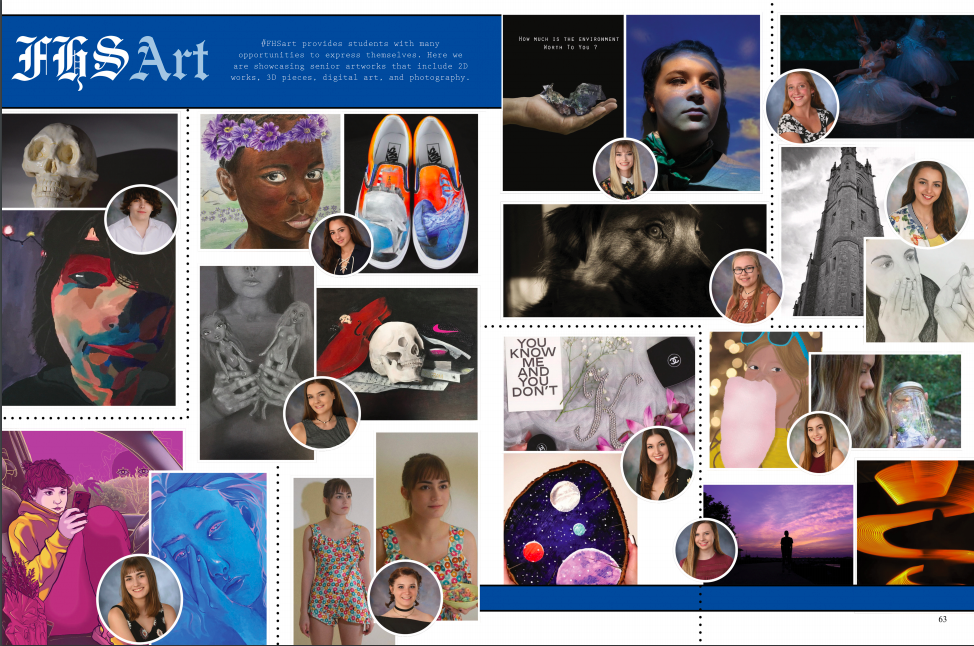 3. Josh Murphy
Learning Prep High School
Kaitlin Scorzella, adviser
Judge's comments: Quote layovers can be a risk, and this one totally paid off. Great quote with an excellent set of photos to represent it.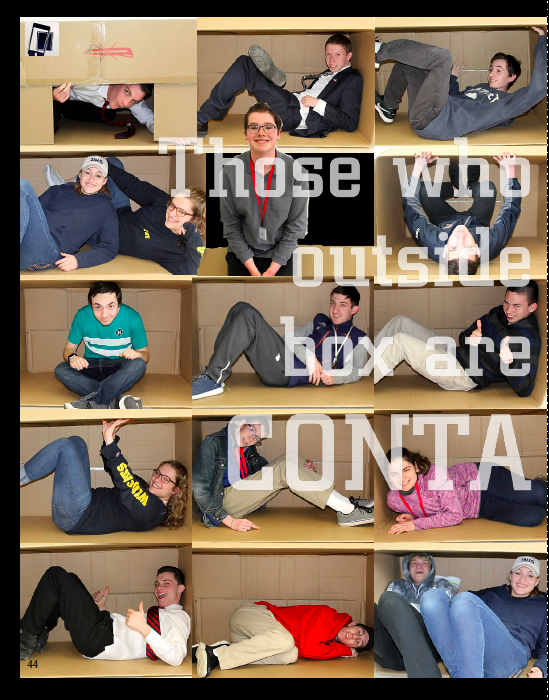 4. Kylie Truong
Medford High School
David Ambrose, adviser
Judge's comments: Well done Athletics spread that gave great context to the team's growth. Does its absolute best to make sure every single member of the team is represented. Font is consistent and does not distract from layout.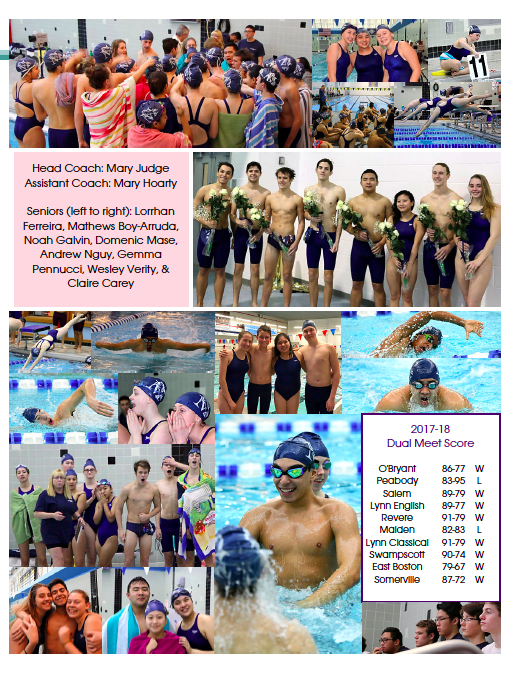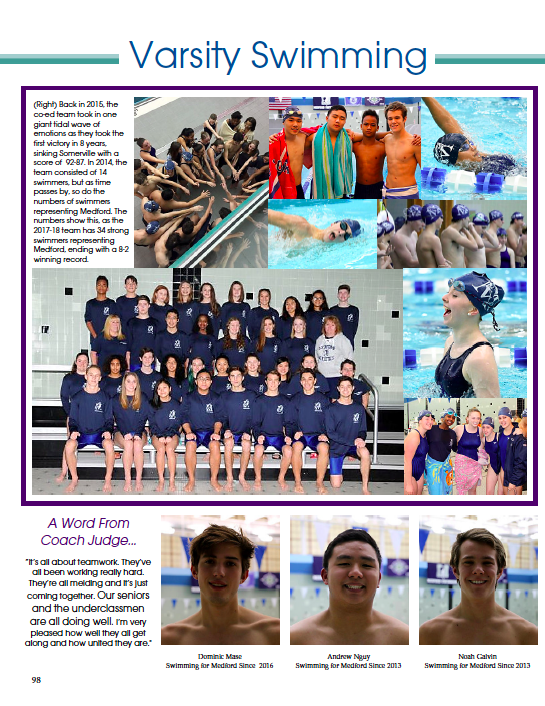 5. Jonathan Goldberg
Hopkinton High School
Sara Williams and Jessica Bacon, advisers
Judge's comments: Great way to let each club's spirit shine. Layover icons/images on photos was a nice touch to individualize each photo without adding more text to the page.